Merchant Services
Gift Card Solutions
Loyalty Card Solutions
Newsletter Archive
Loyalty and Reward System Software
Types of Loyalty Systems
There are many different types of reward and loyalty systems. Here are some of the types.
Discount Cards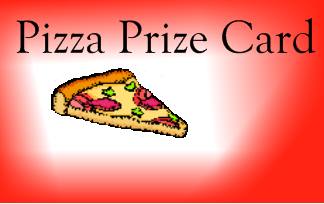 Discount cards are the simplest and least valuable type of loyalty system there is. You hand out cards to select customers and when the customer comes back in, they can show the card to the clerk/server and get a discount on their purchase.
For more information on discount cards and our offerings in that area, go to discount card discussions.
Reward Cards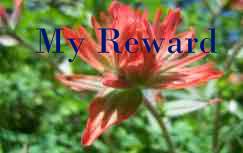 Reward cards started with the paper punch / stamp cards. Each time a customer came in, the card was punched or stamped and when all the spots were used, the customer got a reward.
With computer systems, reward card can be far more flexible. It is now possible to offer rewards based on the dollar value of a customer purchases instead of just on the number of visits. It is possible to offer specials on different days of the week. It is possible to offer a range of rewards and allow the customer to select which reward they want to take.
Our gift and loyalty server system offers a full range of ways to provide rewards to your customers. This system can be seen at here.
Coupon Reward Cards
A variation on rewards is where the customer can receive a coupon to use on the next visit. These coupon system can be done based on the dollar value of the purchase, specific SKU's that the customer purchased, the purchase history of this customer, or even on a random basis.
Our system has both dollar value of the current purchase logic and random selection logic. We are adding purchase history. This system can be seen at here.
Gaming Reward Cards
The next level of complexity is where you offer both entertainment as well as the rewards. This entertainment can be as simple as a random offering of a "door prize" to the 100th or 250th customer (or any other criteria you want). Other offerings have included fantasy sports teams, spinning prize wheels, throwing darts, and other games. As you can imagine, this type of loyalty system can be quite complicated.
Our system offers prizes to the Nth visitor where you select when it should be offered.
Database Marketing
The next level of complexity is when the system includes database marketing analysis. In this analysis, the customer purchases are analysed for how often, how recently, and how much. Then, the customers are ranked. The marketing efforts are sent to different customers based on this ranking and the responses are checked to verify that the marketing efforts are working.
Our system offers both a simple monetary and differential ranking and also full RFM analysis. The coupon codes are captured at the point of sale and thus, the marketing responses can be tracked.
SKU Capture and Analysis
The top level of loyalty system are those where the full ticket is captured and analysed. This type of analysis offers the best payback as individual products can be compared by which type of customer is purchasing what. It is possible to analyse product by product and verify the profitability of each product.
Unfortunately for most merchants, that requires a full integration into the POS system in order to capture the full ticket. Thus, our system does not offer this capability at this time.
Other / Custom Systems
There are many other types of loyalty systems that can be developed. If you have not found what you are looking for, we can work with you on a custom basis. Give us a call 972-618-4199.